THE MINI-LAB SINGLE READER PLATFORM CONSISTS OF
The SIRIUS single reader is portable, fast and connects easily to any smart device via Bluetooth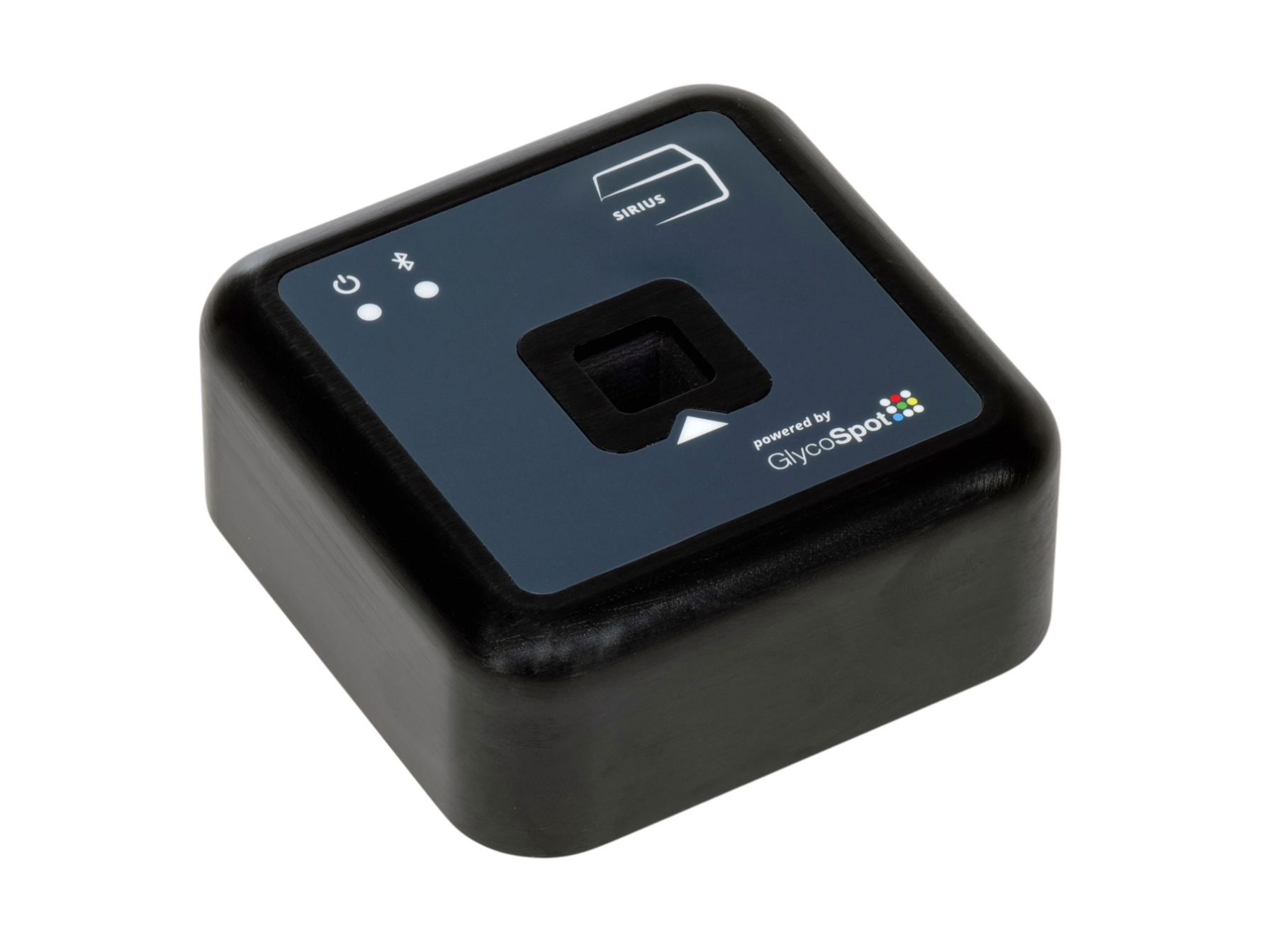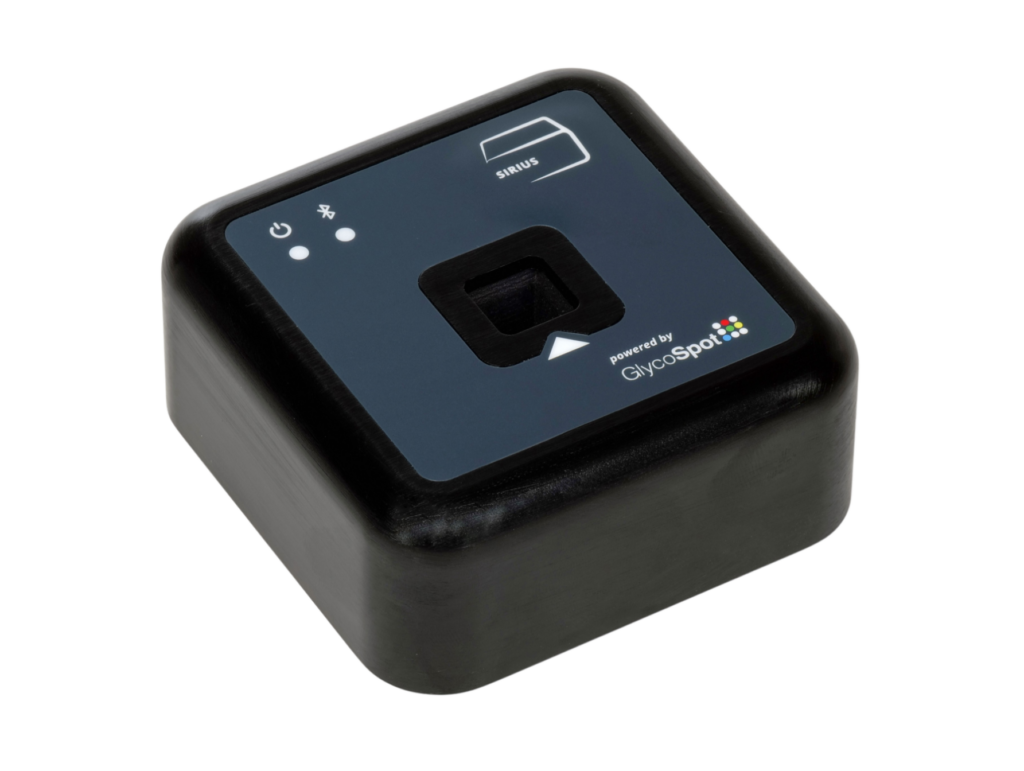 Data is crunched by the GlycoSpot app and converted to recognized enzymatic activity units by underlying calibration models or % of residual activity.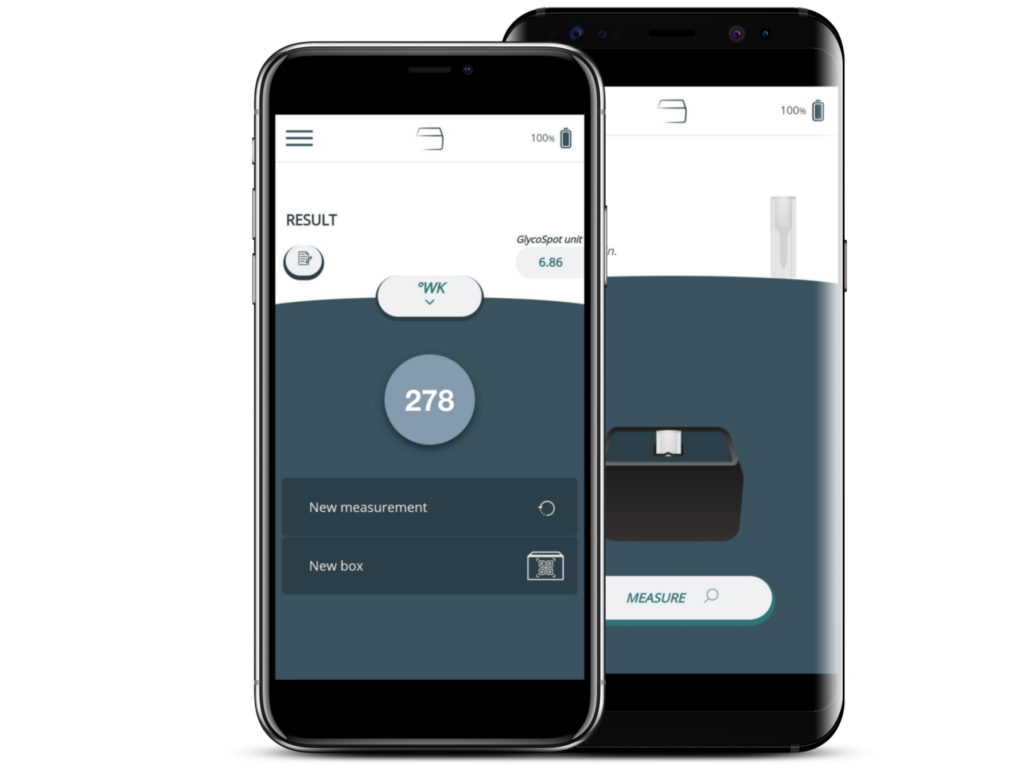 The GlycoSpot Cloud Database automatically stores all measurements and is easily accessible with personalized logins.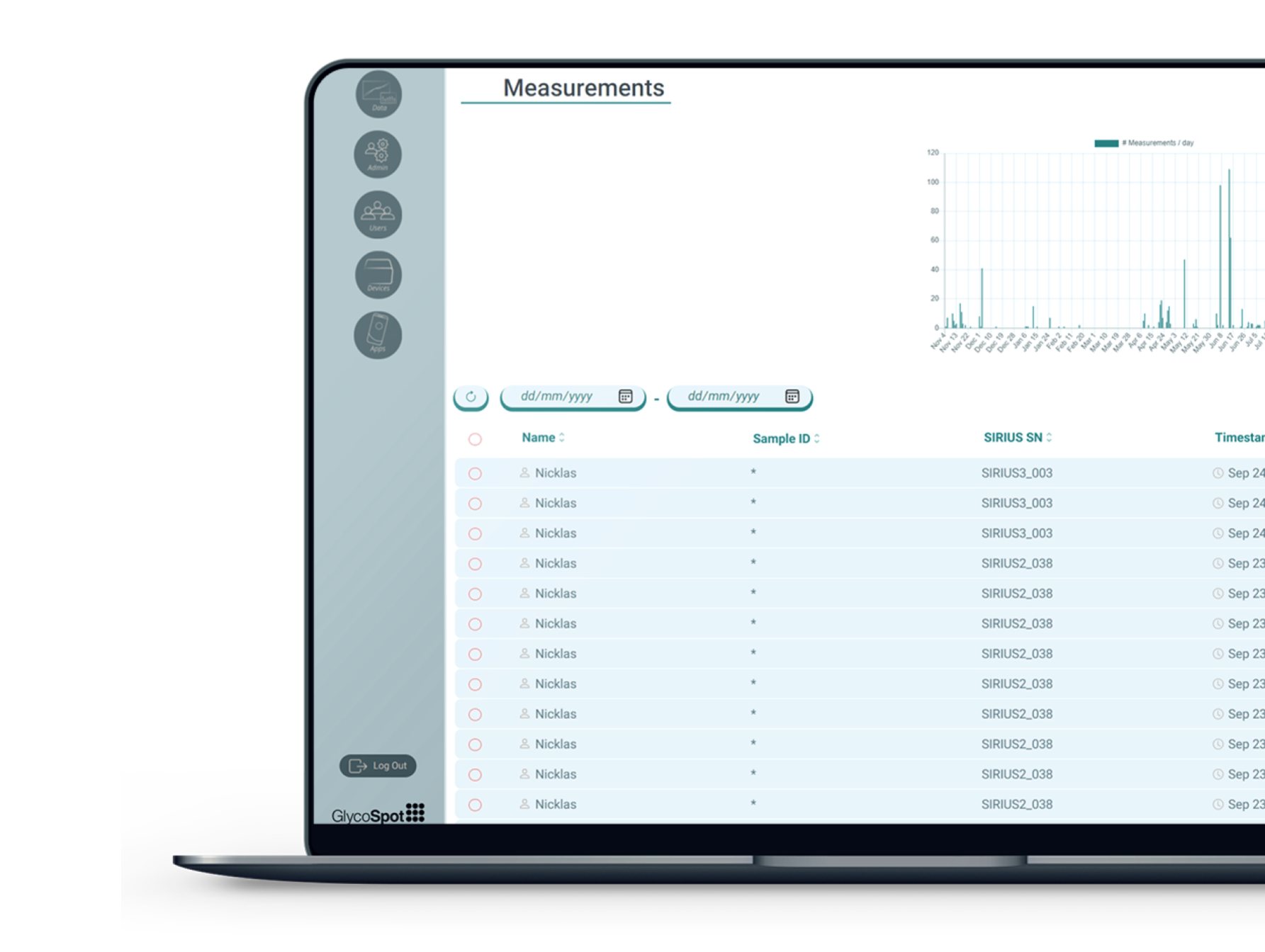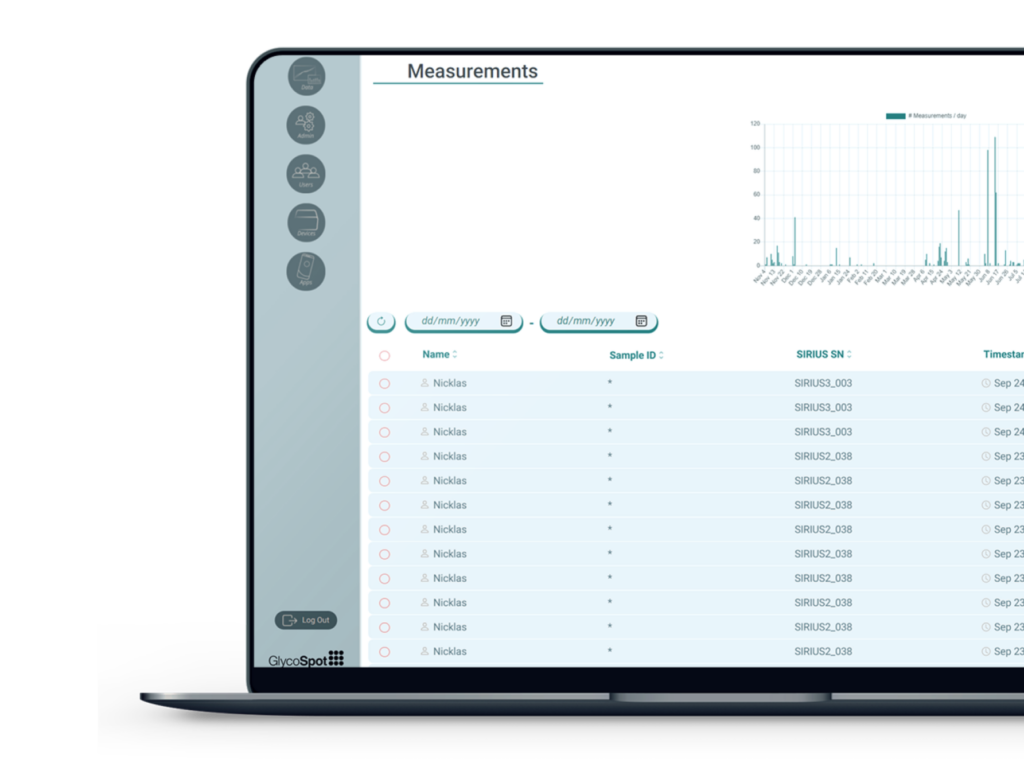 Our core competence is our ability to produce quick and simple test kits with highly specialized substrates and the surrounding chemistry that enables measurements of high accuracy across different types of enzymes.